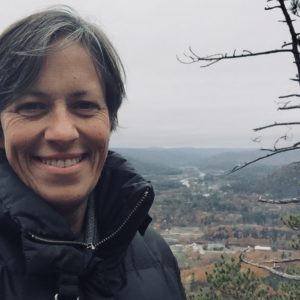 Hello! Thank you for visiting my website.
I have been an independent researcher and consultant since 2011. Over the last seven years, I have had the pleasure of working with clients in North America, Europe, Africa, the Middle East, and Australia.
While I currently work primarily with schools, colleges, and universities, I also have served museums, hospitals, global NGOs, and other consulting firms. I have spoken at conferences and delivered professional development training sessions for organizations in the US, Canada, and South Africa. I also have extensive experience designing and delivering customized online training sessions for administrative departments and multi-national NGO teams.
Earlier in my career, I worked at Harvard University's Hauser Center for Nonprofit Organizations, served as Director of Development Research at Amherst College, and contributed to fundraising efforts at Bennington College in various capacities, including as Manager of Research and Director of Advancement Operations.
In addition to my research and consulting work, I am a co-founder and co-director of Rural Commonwealth, a new nonprofit working on strengthening the 170 rural communities in Massachusetts. For this organization, I conduct unique research projects, which blend electronic and paper-based sources with extensive in-person interviews to identify new economic development opportunities in rural communities.
I earned a bachelor's degree from Harvard University and have taken master's degree courses in public policy and management through the Centre for Financial and Management Studies at the University of London's School of Oriental and African Studies. I completed the Foundation Center's Online Proposal Writing Course and currently am enrolled in user experience professional development courses through the Interaction Design Foundation.
Acting on my strong belief in community service, I have nonprofit board membership experience and have served as a local elected official for the last eight years. I was elected to my second term on my town's Select Board in May 2016. Currently this board's Vice Chair, I spent two years as its Chair. I previously was School Committee Chair for the Hawlemont Regional Elementary School.  I also am Board President with the Charlemont Historical Society and previously was a board member with the Mary Lyon Foundation, a local education foundation, and Mohawk Trail Concerts, which organizes chamber music concerts in western Massachusetts.