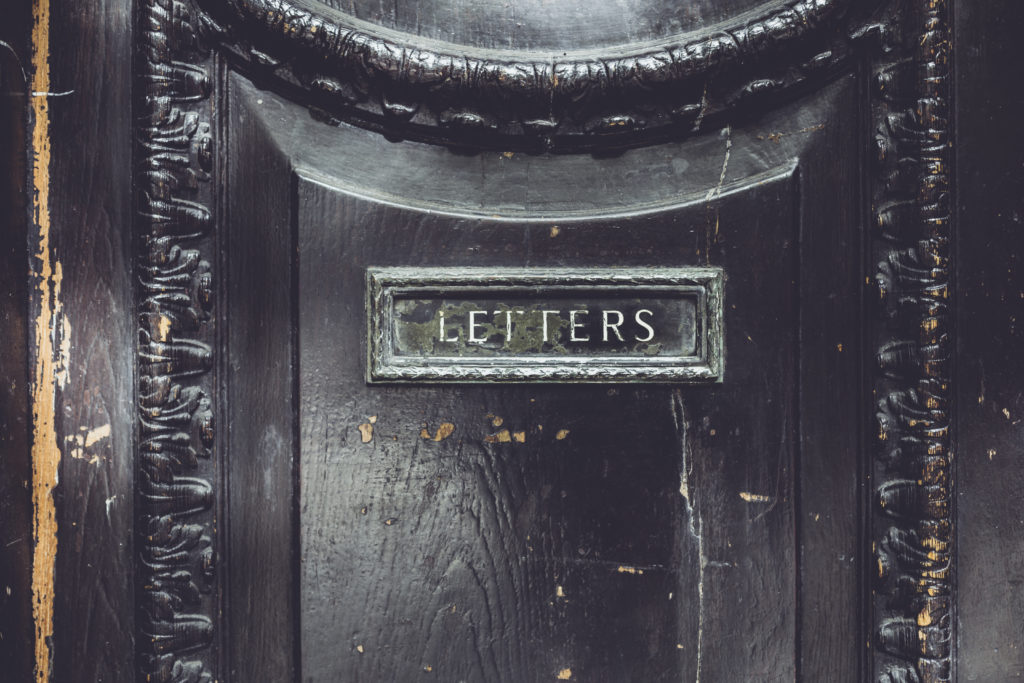 Last year, I helped revive a local historical society that had been dormant for several years. Once our board was set up, the society's nonprofit status was re-established with the IRS, and our operating policies were in place, the next order of business was to get a handle on the society's collection.
One day, I was rummaging through the society's storage area with another board member when we came across a wooden box. A label Scotch-taped to the lid said the box had been used to deliver a set of pewter from a nearby church to the society.
I had seen the box before but never opened it. After all, the pewter was on display in the society's museum, and the box was very light — a quick pick-up test suggested it was empty. On this day, however, we decided to double-check the box's contents, and I am so glad we did.
Inside, we found a shoebox containing 150 letters dating from 1830 to 1910. These letters told the story of a local family's migration from western Massachusetts into upstate New York and then to the Midwest. The names, dates, and details of daily life mentioned in these letters are a gold mine for historians and genealogists. We are working on making these letters easily accessible to researchers by digitizing and transcribing them, but for now, the only way to find out what the letters contain is to come to the museum and view them in person, on paper.
These letters are a great example of why researchers sometimes need to go offline to find the information they need. Even in 2017, all kinds of documents in all kinds of places are still available on paper only. I run into this issue when researching everything from real estate in India to businesses registered with rural town clerks here in Massachusetts. Tempting as it is to believe everything can be found online, the reality is quite different.
When I am working on a research project, I start by figuring out who might collect the data I want (a government agency or office? an industry association? an archive?). I then search online to see if that material is available to the public in an electronic format. It might be, for instance through a paid subscription database, or it might not. If it is available to the public but only on paper, I pack up my laptop and hit the road.
Are you stumped about where to find the information you need for a project? Please be in touch. I would be happy to talk about where you might be able to find that information and to track it down for you.
Photo: Death to Stock